Summer Camp
May 16, 2012
I hear the rolling tires against the dirt road,
I see the green hills and the infamous lake.
I smell the bug spray and the fresh mountain air,
I taste the cold water as I quench my thirst from the hot summer day.
I feel the butterflies in my stomach as we turn onto Niles Pond Road,
I can't wait to be reunited with my best friends.
I am anxious and nervous,
I am excited and elated.
I am officially at camp.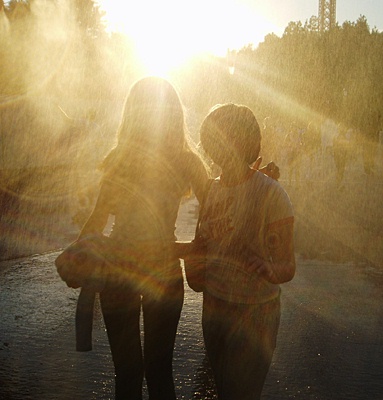 © Rebecca Y., Los Angeles, CA