My Date With the Sun
May 16, 2012
The sun has yet to rise.
I take my seat in the trampled grass.
Crossing my legs,
I close my eyes and breathe
I forget everything,

my name


my life



my problems.
When they open again,
it has started.
The sun peeks up
above the horizon,
setting the world on fire.
The wind rushes through
the golden grass,
reflecting light back on me.
The clouds turn
pink
red

yellow

black.
I lose my breath at the sight.
The sun slowly rises
painting the sky a lovely mix of
blue, orange, and all the colors in between.
Then suddenly it's behind a tree,
and all you can see
is the light streaming past,
beautiful.
Perfect.
And then it's over.

Then I remember once again.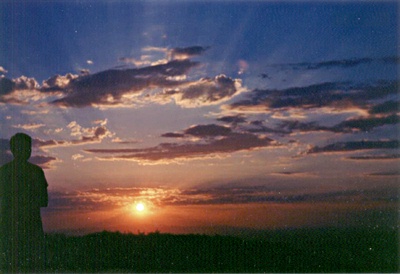 © Jovee B., Dededo, Guam