Mother
May 16, 2012
You're the first person I knew to trust,
And I left you sitting in the dust.
You always cared for me when ill,
And I left, your heart standing still.
You protected me when a threat would arise,
And all I did was blame you for my cries.

You loved me every day in your mind rather than words,
But sometimes those things needed to be heard.
Day after day I put you through so much pain,
I still don't know what was going through my brain.
I had the freedom to do what I please; I'm not yet an adult;
And with no one to consult, I fell to my knees.

You guided me my entire life, and all I gave you was strife;
If I stayed home I would have a better quality of life.
I shouldn't have blamed you, you never did anything wrong,
I was the weak one, and you always so strong.

I admire you so much; you're the person I want to be,
I shouldn't have been the one to be the absentee.
Your caring and kind, and you go above and beyond,
It wasn't perfect but I shouldn't have destroyed that bond.

You're my mother, have been since birth,
And I love you so much, for all its worth.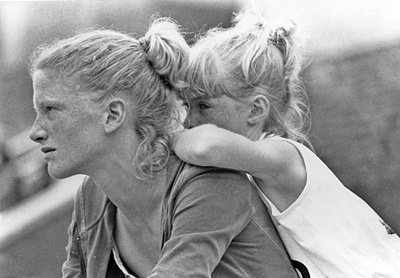 © Felicia F, Marlow, OK