Islands
May 16, 2012
We're all stranded on islands located in a common sea,
Being a teenager, lost and uncertain because
She is afraid.
She's trapped on this island, held in by
The harsh judgment of the outside
World, her friends, her family,
Even receiving it from her reflection.
She hides under the palm trees that she
Calls her fake identity, and wonders
Why no one loves her as
Much as the tide loves the shore.
Wondering along the coast
Thinking, "Why not swim away?"
But it's impossible, for the waters
Are filled with deadly creatures called insecurities,
Ready to chew away her dignity.
She can't be herself
In this chaotic world,
It's hard to live her dreams when she's
Living inside a nightmare.
Scuffing her feet in the sands of lost time,
She questions when she can leave the
Island to fit in again.
The Sun beats down like
A harsh spotlight,
Making her grow embarrassed and,
Not to mention, red.
A soft breeze blows from the sea,
Whispering her deepest secrets.
She chases after the wind and
Commands it to be silent.
Why should it listen to her?
She receives letters
In old bottles from the horizon,
The words speak of her darkest
Regrets and worst memories.
Can't she just forget about them?
But little does she know
That just beyond the fog of
Piercing judgment lays thousands of
Islands trapping teenagers who feel the same,
Question the same unanswered ideas,
And hide the same secrets.
We're all stranded on islands located in a common sea.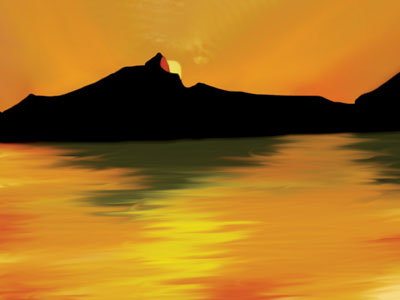 © Rachel M., Camarillo, CA