Creativity
May 15, 2012
Creativity
An explosion
It all flows out
Everything was possible in this unknown world
Dragons?
Why not?
They are with us as we speak!
There are fairies in the trees,
And the wizards of stories are quite plausible
No one told me "no" to such things.
What a cruel thing that would have been!
It is all a kid has
Something that those dictatorial adults can never rule over,
The imagination of a child.

As the years pass,
The imagination formalizes
becoming something.
Becoming what?
More focused
More specialized
Your creativity cannot reach as far
For the sciences of the world are revealed
But its depths
They are much deeper
Its presence, more solid
It is an evolution in its own right
You want it to be your own,
Not that of your elders

As the years pass,
Your creativity has been hammered and steamed
Solid steel that can punch through any armor
Its contours, yours
Its applications are endless
Whether it is to stab through the problems of science and math
Molding the logic to your will
Or to slice through the ranks of culture
Writing great novels,
Painting immense pieces of the mind
For this weapon cannot be sheathed
It is yours and needed

The years have passed
What have you done with it?
Have you scaled the mountains of math and arithmetic?
Using your creativity to dig in places never seen?
Or have you inserted your own word or tale onto the bookshelves of the world?
Maybe you did sheath it.
Its brilliance hidden in doubt
Not shown to the world.
"No!" you might one day cry
"I will not allow my voice and name to fade to black like many others!"
You may stand up,
Out of your softened recliner,
And work on the next Mona Lisa
Or the next Great American Novel
Or unravel String Theory.
What is there to lose?
For age has unbound the strings you may have tied
And you can stretch your creativity to places
You feared it would snap.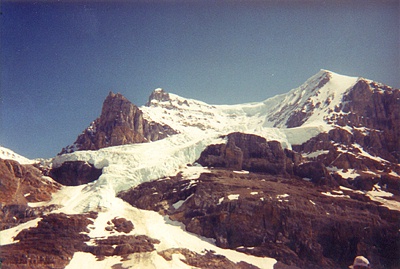 © Julie B., New City, NY