cowards. all cowards.
May 14, 2012
we're talking
we've been talking
not really
not face to face
but we've still been
communicating.

there's something you won't tell me.

it's been a week
now.
my friends say
you love me.

i know you don't.

then you type.
hit enter.

four words,
nineteen times
you hit the
keyboard.

"can we be friends?"

and i say
"sure"
because i know
we won't be.

but what else
is there to say?

and then i'm
crying.
sobbing.
weeping.

but i don't know why.
because i don't care.
that's what i say.
i say i regret you.
you were a mistake.

but one i had
to make.

it's a month later.
he's asking me
to be his.
for now, anyway.

for the time we have
before we will be
inevitably separated.

high school drama.

but he doesn't say it.
he types it too.

i never tell him,
but i think that sometimes…

sometimes he's like you.

a coward.

afraid to put himself out there.

and this isn't about
how boys are jerks or
how the internet is ruining romance.

because we're still together
and i'm happy.

and i can't say i learned.
i mean, jesus, i had just
turned sixteen.

this is
about cowards.
how i am one sometimes -
how everyone is.

it's about putting yourself out there.

it's about how i always
put myself out there.
for everyone.

but now that's going to stop.
my walls are coming up.

and it's your fault.

i thought life
was about
being brave.



nobody is brave anymore.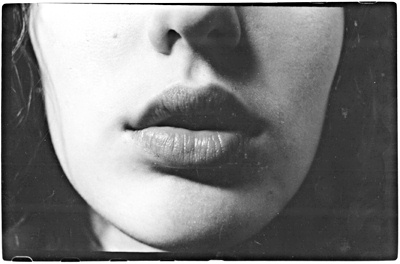 © Samantha A., Southbury, CT