When a Best Friend is Raped
MAG
April 29, 2012
Cold. Torn. Sad. Broken.
A broken soul
Now feels nothing. Nothing
and everything.
Shame. Pity. Disgrace.
All the things
A person never wants to
feel. Like an ice cube placed
in a bowl of hot
water, disappearing faster
than you can imagine,
blending
into the surroundings. The
call outward means nothing,
because, well, no one would respond
to someone broken. The words rest on her
tongue, ready to be spoken for three
long, exhausting days, but fear fills her
and best friends should know. Know
her pain, her hurt, her disgrace, her pity, her shame.
And this is the night we cry. Cry as one, because the words
spoken aloud made it all real. Made it unspeakable. Put us
in a state of shock we could not escape. The shock of knowing
it was her. But we still love her. Want her. Need her. Hold her. Carry her. Never
ever let her go. This is just what she did. She didn't let us go. She
held on to her support, like a shirt on a sweaty body, the one
she forgot existed. She let go of the disgrace, because
she didn't deserve it. She held on to her faith,
believing she was not alone. She let go
of the pity, because people care about her.
As she continues to blend into the society of us
like that ice cube in hot water, she forms
the everlasting friendship. The one
that will never betray her, because, at
last, she can speak the words
she could not before. The
words she was holding
back. The words she was
scared to admit. Knowing
in it all, she will
never be the same, but
has friends who
love her, adore
her and need
her. Finally
at peace.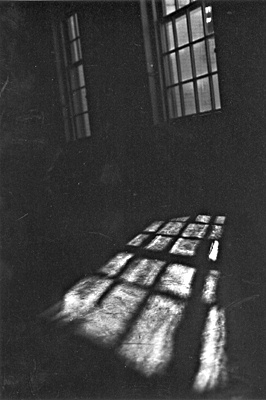 © Mary A., Fullerton, CA