3rd Grade Hustler
May 14, 2012
Here's to:
The girl who sold her lemonade on the corner for 25 cents, when we all know it was only worth ten
The girl who loaned out lunch money to those in need…with interest of course.
The girl who convinced Ginny Hopkins that trading a beanie baby for a bouncy ball was a fair trade.
The girl who, instead of giving her family coloring book pages, made them buy her artwork
The girl who hustled until she realized money wasn't all she wanted
Here's to the girl who hustled for attention,
Hustled to get noticed
Danced.
Sang.
Played Piano.
But wasn't.
Then played:
Soccer,
Basketball ,
Volleyball.
But still wasn't .
Hustled with all she could so that her daddy wouldn't send her to daycare
Hustled so she could stay home with him
Here's to the day he finally said yes.
The day she got to sleep in until noon
The day they went to the Boonshoft Museum
Played in the tunnels, watched the otters, ran from the mummy.
The perfect day
And all it took was a little hustling
So, hustle, girl.
Use that sweet smile.
Bat those baby blues.
And don't forget, hustle while you can.
'Cause 9 years down the road, you won't be cute enough to sell lemonade on the street corner.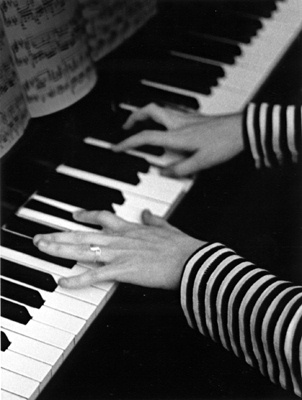 © Paulina A., Marblehead, MA