Fading Light
May 13, 2012
Sometimes I don't know who I am,
Most of the time it's true.
Sunken eyes shamefully hide
In hopes of catching pity in their trance,
Thinking there I'll find my savior.

The question that prevails the rest
With no answer to fulfill
Is why does suffering linger, when no pain
Has been inflicted on my soul?

Guiltily I mask my face
Along with years of aching regrets,
Wishing it weren't so-
The truth that I seek help.
But for what reason do I need a hand?
-Another question plagues my heart.

And also plagues an undecided mind
Whether to show my sorrow and fear,
But that ever-present shame forebodes
The shame owned by a silent beggar of petty favor-
Dutifully, false cheerfulness resumes its roll.

Beneath this grasping cloak I hide
Rather than accept forgiveness, it calls me from afar
From where it stands, unreachable.
Falling fast out love I feel,
Stumbling sightlessly onward to darkness's pit.

Run to Him I long to do
And feel His arms around me.
I need you, Lord, I cry to you
For help, heal this tortured soul!

Only to turn my back on Your extended hand
Where I see love,
Where I see home,
Where I never will be lost again.

Hope from knowing He is there
Has been my resistance from self-abuse.
Still, scent of death prevails.
But fear of consequence,
And reigning guilt of those worse-off
Squeezes, yet does not smother.

With nightfall, when the day subsides,
As light fades from the sky, so does it leave my eyes
And I am dying blind.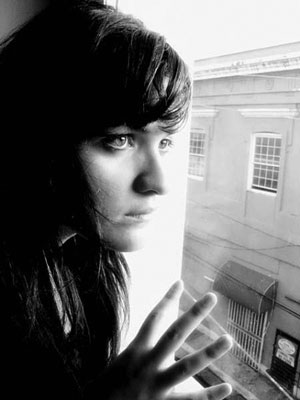 © Eveliz V., Bayamon, Puerto Rico