7 Steps to the Past
May 13, 2012
Dear Dom,
Things are dark:
I set the alarm clock on and off
between 7 at night and 7 in the morning.
Life, time, direction- they confuse me;
I forget which way I'm going.
Sometimes I take 5 steps forward,
just to take 7 back.
I forget how to stand tall or
how the clock won't stop ticking.
My heart is twitching,
blood ripples and then stops.
When I exercise my mind,
poison seeps into my brain.
I suspect their back are toward me
I'm ruining my life.
When I shut my eyes, I feel alone.
They're all moving forward
But I'm stuck at 7 o'clock.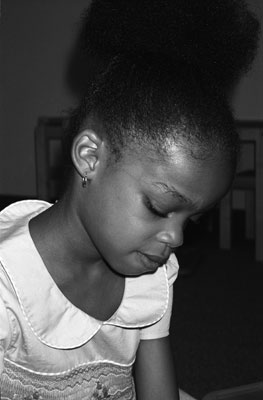 © Megan W., Ocala, FL