The Human Condition
May 13, 2012
We've fallen in love with our empire
The stretch of us all 'cross the seas
We've grown attached to our influence
The way that we give and we seize
And we've fallen in love with forever
Though we're something that withers and dies
But that is the way that the world must turn
And how we must learn to cry

We never want to be forgotten
And posthumous we think we succeed
But who are the next ones who'll read of us?
And what will they think of our feats?
When our importance is naught but a dream
What will it matter, the battles we've fought
When we seem but a far-passed extreme

Still
We've built ourselves up
As high as we could
With the glass and the steel
And the stone and the wood
We've bricked ourselves in
Til we could touch the sky
And one day we'll look down
And we'll fall from on high

And what is our worth
When we're all gone away
When the humans no longer have rule on this earth
When the people are gone
And we've all come to dirt
For the towers we slaved, but they all fall to rust
For the roads that we paved must return to the dust
Our mark on the stone
Where the wind never stops
Grows fainter and fainter
As the people-pulse drops
There may be no remains for whoever comes next
When erosion and rain
When the blood and the pain
Drive the breath from the last of our years
When the water is dried and the salt left behind
The next will not know that their ocean is tears.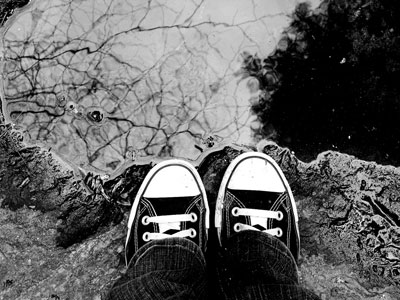 © Michelle B., Blairsville, GA