Ode To My Culture
May 13, 2012
Culture is like music, always changing in style, and form
From Hip Hop to Jazz! Culture is statistics set on every Black in this land, HIV, jail, sagging pants, and fatherless children

Culture is dances, it flows with rhythm, as people, neighborhoods, and ideas cross paths at the sweet memories of my people's culture
Musical genres, jazz, funk, soul, blues, Hip Hop's controversy, rap's raw realities, and the rhythm of R&B; us the creations of God

Family reunions, filled with soul foods, barbecue, fried chicken and pickled eggs and smelling chitlins', grits, and Ham.

Slavery's scars, segregation's passing, civil rights needed to be expressed throughout this land
We as a people of color, decorate this dead earth with our lively different shades, shapes, and forms
Caramel complexions, deep chocolate and light skinned, high yellow, and Red bone blacks across the land

Church life alive at an all time high! As gospel music of my people fill Harlem streets, Southern country sides, the salty smelling city avenues, the suburbs from New Jersey, to south Florida as well as the projects and the ghettos, As well as it fills the warm hearts of my African descent people
How I love being black, and living in this skin, you probably would too

Some of you wish you did. You call my people and I By many other names, and you hate me for who I am, come, just take my hand so that can lead you to Gods hand, and then you will see how beautiful are my people and how captivating, breathe taking, and blessing is my faith.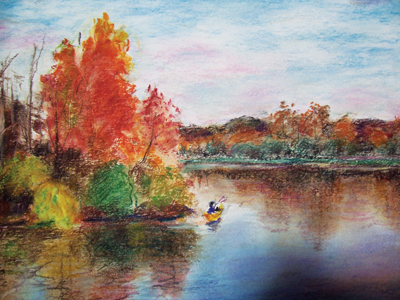 © Xiao H., Naperville, IL