Family Reunion
May 13, 2012
On them hot dead heats of the Mississippi cotton fields, the breezy cool brisk deep aqua blue lake in the back of great grandma, Hattie's, old farm house.
Lands owned by my grandma since the year of 1937 in the old times when racism was at its climax.
We come back to celebrate the grand founding of this wonderful traditional African American family in the deep Mississippi south
Fat beer bellied uncles in plaid button up shirts of many colors of the sky, as little cousin in they tank tops stripped down in their drawers taking a cool dip of the small southern oasis
Old hippy, and busty grand mammas with their sweet smelling perfumes, as they slave over the meal of the creamy cheese macaroni, the stinking chitlins, fatty fried chicken, pickled sour scented pig feet, wild rice, ham hocks, collard greens, sweet potatoes pie with its rich cinnamon and nutmeg, buttery corn bread, and the thankful pork chops.
As the sweet R&B music blast in the background
Skinny, fat, round frail, tall short and stocky children playing in the fields
Granddaddies fishing, lay posted and crouched as they laugh in a hushed, whispered, raspy way, and they smile, catching and frying catfish, in the dwelling pool of the kids.
Church brings the pain and suffering to its end, we join together in praise for what little we have but how God sure enough will bring us out! Though through our differences we will all come together to exalt the lord our God in the midst of thee.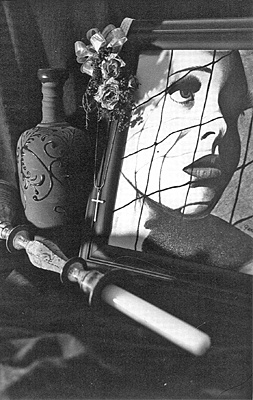 © Jena S., Cameron, WI