how did i get here?
April 23, 2012
it doesn't take much for
black clouds
to overrun a
feeble mind.
but this feeble mind used to be so
strong, so determined,
so full of hope....
what could
break

down
such formidable walls,
walls built upon
faith, set with
purpose....
and leave nothing more than
cracked
ruins bathed in blood, stained
by a thousand and one tears.
drops

fallen from salty rivers
that carved and wound their merciless
way down
once unmarred cheeks,
drops that
wail, in futile effort, over the
weakened voice of a
battered
life, left among the lifeless,
abandoned
on the battle ground of a
lost war, crying
help, help me, or kill me before
i die alone....but alone
a beaten heart last whispers
ragged breath,
and so agony slips
away.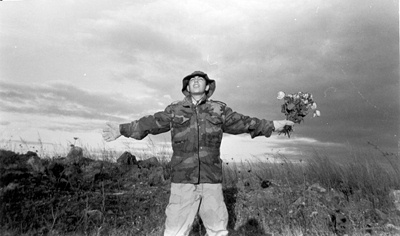 © Sarah R., Marblehead, MA