Where I Come From
May 11, 2012
I come from a full house and bows and nature.
I'm skipping on a path towards simple truths.
A nature lover,
Hiking, camping, frolicking fields.
Always dancing, singing, running late.
Long hair, organic, asthmatic.
New found love of working with the earth.
Yearly trips to horses, boats and lights,
tandem bikes, family, and fudge.
Always wanting Dorothy shoes.
Never understanding why my house looks different from across the street.
Thinking on perspectives and objectives,
Focusing on soul-fulfilling.
Never stopping,
Always willing.
Feeling God as icy winds through me.
Feeling empty, collapsed inwardly.
Traveling the world for Him.
Aching to learn more of Him.
Unsuspected friend turned to uninvited boyfriend.
Unprepared, but growing-loving.
Facing up to somersaults,
and rolling back to gentle.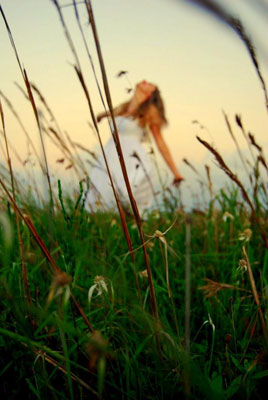 © Richard F., League City, TX