Self portrait
May 10, 2012
I am in a jar, a floating head,
With only the senses and sight and sound.
I have no body; I touch no ground.

With dark mystic eyes, I see others.
With these sensitive ears, I hear ignorance.

People walk by, and I just watch.

Then
As a kid I was
Mad.
I thought the world was
Stupid.
I felt the childish games of my peers were
Useless.
I was an adult
At seven

Now
I'm sitting here full of
Spite.
I think the world is
Unfair.
I feel the rumors and gossip are
Uneventful.
I may even think I'm better than
You.
Maybe I'm still growing up
At 18.





Future
I will be very
Angry.
I'll think the world
Depressing.
I'll feel that work is
Mundane.
I'll wish I'd never become
An adult.

I do not want to watch this or hear that anymore.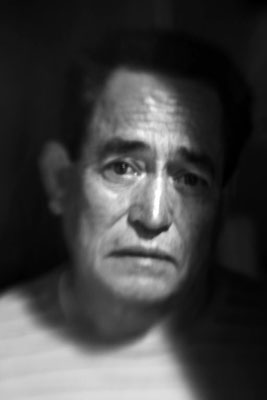 © Adam P., Goleta, CA