Summer Heat
May 10, 2012
The blazing, hot sun
beats down
with such heaviness,
it suffocates me.

Kansas summer air,
so thick I can
feel it holding
me down, caking my
sun-kissed skin.

Little can be done
to avoid the sweltering
heat. Diving into a crystal
clear pool feels as if
I'm leaping into a pot of boiling
water, melting the flesh off my
lonely bones.

I collapse
on to the brown, charred grass
under a drooping tree trying
it's best to help me survive
the burning sensation beating down on me.

The summer heat
reminds me of what we used
to be.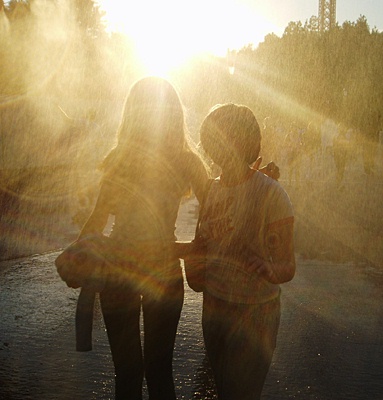 © Rebecca Y., Los Angeles, CA