Dreams 'Neath Boughs
May 10, 2012
Arching branches, hanging high,
Deep green silhouette
Against the pale blue sky,
Rough, comforting bark presses my skin
—My own bark still so thin.
The earth is cold and soft,
The vulnerable moss a velvet carpet.
In warm dreams I am lost,
As the world waits on a twilight cliff.
The barrier twixt man and nature—the rift—
Is gone, flown far on doves' wings.
And this proud little woman, who knows all things,
Dreams sweet dreams in Gaia's embrace,
Laid down midst dirt and grass and spider webs of lace.
And sweet Zephyrus, truest friend,
Whispers wisdom in her ear.
Blades of grass beneath me bend,
I am without fear.
The sweet, soft grass between my toes,
And through all the world no one knows
The things that I have been shown,
Except one star up in the sky,
Suspended on the branches high.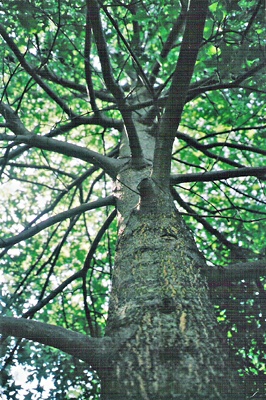 © Bhuvaneswari R., Sleepy Hollow, NY