Step In My Footprints
May 3, 2012
Be free in every sense of the word.
Try to start things
That you know you may never finish.
Feel the need to be honest,
Even if it is at the worst time.
See the real truths about everyone and everything,
But never take a glimpse at your own.
Attempt to holdback laughs
When you're with your best friends.
Sing what you would never dare to speak
Love the people that love you
For everything that you don't love about yourself.
Believe in the messages of the stars
And everything that lies beyond them.
Stand up to the cruelties of the world,
And show that one is a bigger number than it seems.
Imagine a brighter planet,
With enough color to go around.
Always move forward,
But remember the past
Because it's what's gotten you this far.
Appreciate every little moment
That fills in the beauty of life.
Cry to release your tight grip,
And know that it is okay to let go.
Make memories that make you.
And live your life to the absolute fullest,
For those who no longer can.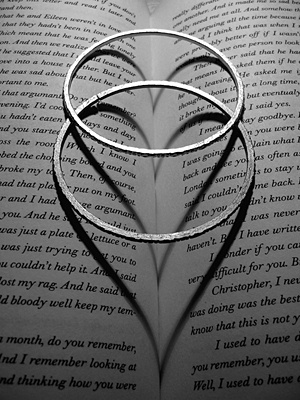 © Julia K., Old Tappan, NJ