Best Friends
May 4, 2012
We choose the name
But what does being "best friends" really mean?
Should we see each other and talk everyday?
But that's not always true for you and me.
Should we let silly fights stop us?
No one will ever know how it's to be.
Should we give to each other?
Should we borrow?
Dance like there's no tomorrow?
Secrets we trade
Privacy we invade
Hugs and smiles we share
Tears we shed together
Love we spread
We know that we both care
I smile, you smiled
You cry, I cried
I wished, you wished
If you fall
I'll help you get back up
And if you call
I'll always be there for you
Best Friends Forever
We made this promise
Which is still in my heart today
And will never go away or fade.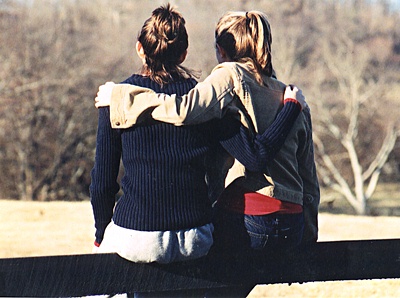 © Jaime M., Wichita Falls, TX