Mask and Light
May 3, 2012
I honestly can't really understand,
Why everything hurts when it should be grand.
Right now I should be happy, I'm having fun,
But all I want to do is cry, is run.
So I plaster the mask and hold it tight,
Happy and sad put up a big fight;
I'm torn in two and nobody sees,
Perhaps it's because life is a breeze.
If that's the case, though, why my troubles?
I can't let them disappear in bubbles;
Is that the solution that everyone owns?
Misery is going down to my bones.
My heart, my head, they do agree,
But they're torn in two and I'll never be free.
I just want to let in the light;
But no matter how much I fight,
The light doesn't answer.
I didn't mean to do this, I swear.

This is another morning, the smiling mask,
I plaster on; if anyone would ask,
I'd tell them I'd fine; they'd believe,
I just wish I could leave.
But perhaps it's time to give up the fight,
Take of the mask and show the world MY light.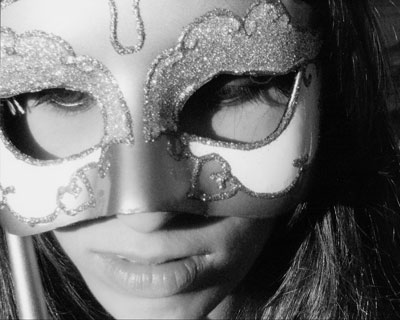 © Becca W., Greenbrae, CA