Noticing
May 3, 2012
When she has a bad day she puts on a smile and makes everyone think she okay.
When she is about to cry and gets all snuffly she says it's allergies.
When she is crying she says she bit her tongue hard enough to bleed.
When she's around others she has to be strong, but when no one is around that's when she allows herself to breakdown.
That's when she let's herself cry.
That is when she wants to die.
Nobody notices that she wears long sleeves with shorts in the summer.
Nobody notices how she doesn't want to put on a bathing suit even though she's beautiful.
Nobody notices the scars on the palm of her hand.
Nobody notices the faded scars on her arms.
Nobody notices how much pain she's in.
But most of all nobody notices her.
They see her at starbucks or at school, but all they see is the make-up covering tear tracks and the clothing covering up her cuts. She has to be strong around others, but no one ever notices her when she's not.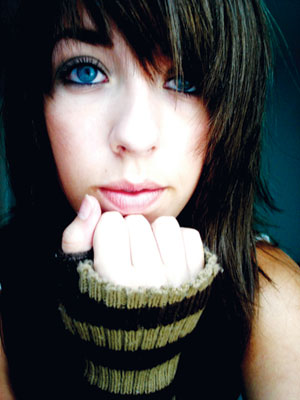 © Brit H., Peabody, MA