Mommy
May 4, 2012
I stand by the bookshelf in this shell of a house,
Ghosts floating around my ears, bouncing off the empty walls
Where your photographs used to hang.
I have been wearing a dust mask all day,
Because in those last weeks there was no one to order the maid around,
As you did so lovingly, outsourcing the task of keeping the dust
Off of the few remnants of life you cared to preserve
As our family was growing to resemble the broken window in the garage
That we just never got around to fixing.
Maybe I should be grateful, though, that even the most painful reminders
Were hidden behind layers of decayed life.
The award for taking the best photo, the famous one,
The one that you missed my high school graduation to accept,
Was so coated I could convince myself that it was my award
For winning the state track and field meet from senior year,
And I was choked up at the thought that you did care, after all.

Even the pictures from foreign lands that tore you away from us,
That caused your fights with Jane and Eli and Daddy,
That are the reason I am here, alone, cleaning up after you again,
Were too clouded to land a punch on my heart.
The one with the big-eyed African boy didn't remind me of the time
Where you and Daddy yelled at each other for three hours straight.
The 25 refugees clinging to a raft constructed of two doors lashed together
Didn't remind me of the time when Jane thought it was enough
And stopped talking to you all together.

But as I slide your lovingly battered copy of Anna Karenina from the shelf
There is no dust cloud.
Not a single mote stirs in the draft.
Even at the end, bedridden and spitting green fluid
Into a U-shaped plastic bowl,
Your nurse took down every single one, by your orders,
As she strained to hear your once commanding voice over the hum of the machines
Keeping you alive,
Reading to you all your favorite chapters.

Anna Karenina goes into a box, quickly, before she can hurt me.
I pull down the rest, I pull down everything,
Packing away the reminder.
Hurrying, too fast, Catcher in the Rye slips from my fingers,
Flies across the room.
Trembling, I retrieve it, and examine the cover of your favorite,
Your absolute favorite, and mine, too.
You read this to me every year, as the clock ticked slowly forward,
Ushering me into the warm embrace of age.
We stayed up all night. When I could read we took turns,
Chapter by chapter,
And laughed and cried and loved simply for a few hours.
A drop of water falls down on the cover, and I look up wildly.
A leak, there's a leak in the ceiling of this godforsaken house,
And it will destroy your books,
Your beautiful books that prove you were human, once.
But as the water streams down my face, I feel the weight,
Shadows become too strong for me to oppose,
And I sink to the floor underneath them.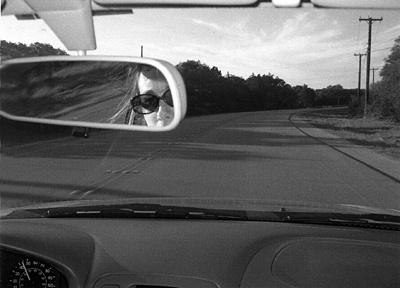 © Roxanne D., San Antonio, TX