What am I?
May 4, 2012
Who am I?
Am I nice and sweet,
or a demon in disguise?
Am I honest,
or a liar?
Am I fake,
or real?
Who am I?
Am I outspoken,
or anonymous?
Am I her friend,
or his?
Am I good,
or evil?
Am I a person,
or a monster?
Am I her,
or me?
Who am I?
I am who I decide to be.
I am nice and sweet,
mad and I'll show you my demon.
I am honest,
until I must lie.
I am real
unless I am smiling.
I am anonymous
but outspoken.
I am her friend
but I like him better.
I am good
but I have an evil streak.
I am human
but every human is a monster.
I am her
until I decide to be me.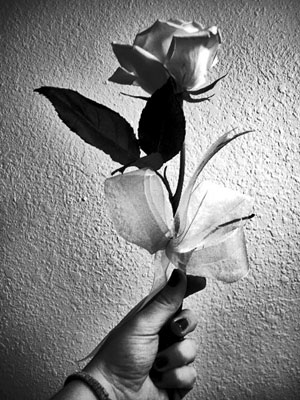 © Lauren R., Edmond, OK