My Baby Girl
May 11, 2012
First word,
First step,
Innocence.
I love you mommy.

Make-up,
Don't hide.
First boy,
Not her type,
Innocence.
I love you mom.

First kiss,
Uneasy ,
She's happy
As can be.
Daydreams
And peaceful thoughts,
Fill the rooms.
Little hearts
Floating above her head.
Uneasy.
Thanks mom.

Bad boys forbidden,
Arguments,
Thrown chairs
And harmful words,
Drunk and confused.
I hate you mom.

Slammed doors
Echo in the silence,
Leave me alone mom,
I hate you,
Get out of my life.
I am your life.

Forgiveness,
I'm sorry,
I love you.

Growing old,
Gray hair
And creaking bones.
I'm sorry mom,
I love you.

Last sights,
Last sounds,
I'm going to miss you mom.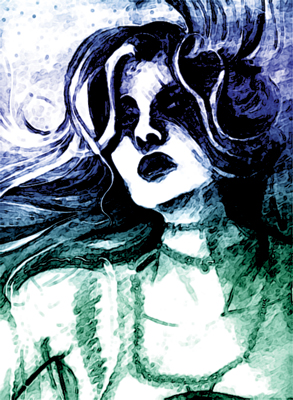 © Sindi J., Westminster, MD