why me?
May 9, 2012
Thanks, mom
I did exactly as you told me
I'm in school
working for our dream, mom.

There's so much sound
people are screaming
saying that someone got into the school
he has a gun
I'm afraid
the gun is pointing to me, mom.

I heard a gun shot
my classmates are looking at me
what happen mom?
why am I on the floor?

There's so much blood
I can't move, mom
Did i do something to deserved this?

The man that shot me is being taken by the police
He is smiling while looking at me.
his the bad guy, right mom.

So why am I the one to died?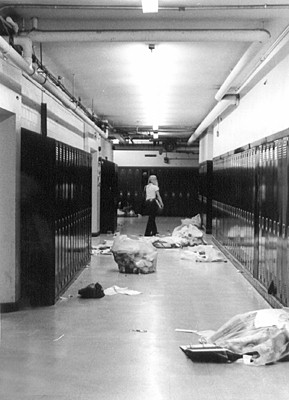 © Halsey S., Marblehead, MA