Words You'll Never Say
May 10, 2012
How I know my feelings are true.
When writing of someone interesting,
I wrote about you.

Oh how I wish to reach out
Fighting my fatal flaw.
My flaw to avoid connection.

Don't speak unless spoken to.
Unless you want yourself to bleed
From petty cuts you think much worse.

Trifle worries of your opinion,
And anxieties of my composure
Hinder my actions.

To trouble my mind, by speaking to you.
Oh how I wish I dared.
To just say the words you need to hear.
The words I fear you'll never return.

Oh terrible weakness!
Oh dreaded failure!
Restraining me from my wants.
Preventing any success.

It's too late anyway.
Time has floated away with the wind.
Soon, very soon, I will be leaving you behind.

Increasing our distance.
From a few classrooms, to hundreds of miles.
If only I had know you sooner.
Actually known you not just by name.
Instead of doting on impossible romances,
I could have been doting on you.

But you ran away with the wind,
Leaving me wandering with a heavy heart.

But you'll never know.
Flaws seal my lips,
In fear of speaking words you may never say.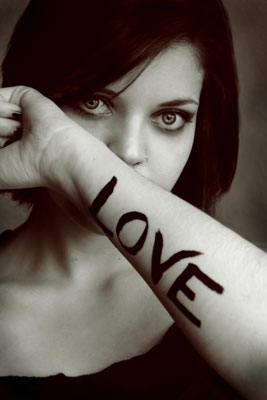 © Michelle B., Blairsville, GA