Once Upon a Nightmare
May 10, 2012
I hide in the shadows,
A footfall creeps from behind me.
My pulse quickens,
And my body tenses.

I draw back as much as possible,
And clutch,
Clutch the paddle,
A paddle that couldn't save anyone's life.

It was the only thing I saw.
Besides the body,
Lying face first on the floor,
Clutching the crying baby.

The footfalls become louder.
I can now hear the breathe,
The breathe of the man,
The man with a gun.

He with a gun and I with a paddle,
I know how this fight will end.
But then the footsteps grow softer,
And the door slams shut.

Within seconds I crawl from closet,
No one is in sight.
I survived the night,
A night of terror!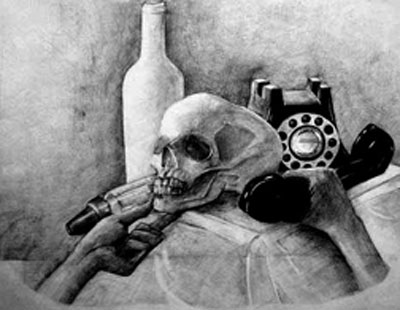 © Xiao H., Naperville, IL