Genuine and Unprepared
May 10, 2012
You told me that I'm hated most in this world and I believed you because it's true.
The sun constantly licks fire at me and the moon drowns me in the tide, slow and indefinably smooth.
Within the crumbling city I find the feed. Billboards hang heavy next to obsolete window panes and they tell me regurgitated thoughts of dead guys and homeless men and fictional boys and sailors, lost in the canvas and confused between commas quotes and periods.
I came home to the town where I exhausted you, and I found pieces of you within everyone's mouth, loose and captive in the jaws and in the teeth.
"She fell asleep and got lost in Wonderland" they said to me when I uttered your name.
"I close my eyes and the world drops dead" I replied. They never liked it when I spoke.
Baby doll, I recognize you're a horrible thing inside, but maybe I am too.
I loved you, genuine and unprepared for the responsibility of belonging to your skin. A magnetism within my head and in our hearts that ate me down to the core, undeniably and indefinably smooth.
One night, I lay in the grass beside you and you said to me, low and sweet. Seduce my mind and you can have my body, find my soul and I'm yours forever. I went back to the patch and whispered to the grass to help me find you, and baby doll, have faith in me.
The green, green blades whispered back, lips dragging, wet on mine and my skin.
My heart continues to beat, genuine and unprepared.
I'm still looking and I never did stop.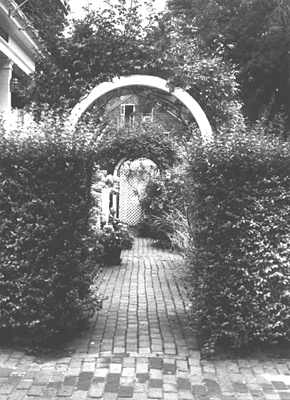 © Nicole E., McLean, VA