To: My Angel
May 10, 2012
ROSES are RED,
VILETS are BLUE,
I feel LOVED when I'm with YOU.

YOU are an ANGLE,
looking DOWN on me.

I KNOW you are HAPPY,
I KNOW YOU are where YOU WANNA be.

So I guess I gotta LET GO,

and get on with MY LIFE.
KNOWING I'm NOT ALONE,

my ANGLE is with ME.

Here no LONGER can YOU BE,
yet YOU will LIVE in SIDE of ME.

You ARE still here,

YOUR my SOULE,


my STRENGTH,




my LIGHT,
YOU are MY ANGLE,

PERTECTING ME for EVEL.

Even though you are NOT here,

YOUR LOVE still shines BRIGHT.

Nana,
I MISS YOU so MUCH,

I LOVE YOU NANA,
FOREVER and ALWAYS,


with ALL of my HEART!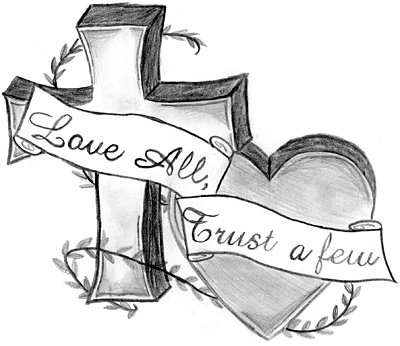 © Gina W., Glen Gardner, NJ