Dandelion
May 10, 2012
The boy had a cheap life,
as a flying dandelion,
He is comfortable with his position,
and situation.
but yet he still don't know what is
pain.
One day, when the dandelion finally landed,
he felt the peace,
tasted the sweetness of rest.
The joy of finding a place of belonging.
The boy understood something,
rooted deep,
growing strong,
digging,digging ,
stretching,stretching.
Up down, up down.
Dig into the hardest soil,
reach to the highest cloud.
The next day,
when the boy wakes up,
he will no longer be white, hollow and light,
but strong, golden and smiling with joy.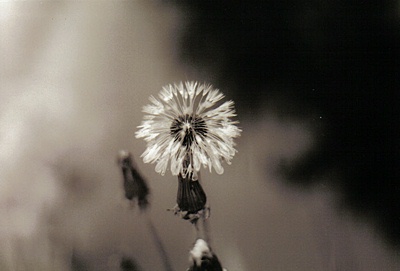 © Sarah S., Poland Spring, ME