The Plea
May 10, 2012
Stretching,
Straining,
Reaching,
Hoping,
Hoping for a glance or nod of approval
He glances at me.
With that glance he brings hope!
I strain, trying harder to contort myself
As his eyes assess my body. I am naked under his gaze
Every muscles, every finger,
Every toe, every hair,
He takes it all in in one glance.
I want…
no
I NEED a word or nod of approval, a smile
A spark in his eye,
A correction,
A reprimand,
SOMETHING
Something to show he sees me
A second ticks by
An eight count
I bend in to the final pose wanting so desperately to be beautiful in his eyes
As the sweet notes of music end
And silence resonates throughout the room
I am frozen,
Hoping, Praying, Pleading
But he doesn't see it.
He doesn't see my plea.
He doesn't see me.
He looks away, moving on to assess the girl beside me.
We finish as a unit, a body, moving as one we freeze.
He says nothing.
We move away in silence.
With one last glance,
He scans the room, gets up, and walks out
Leaving us all utterly crushed.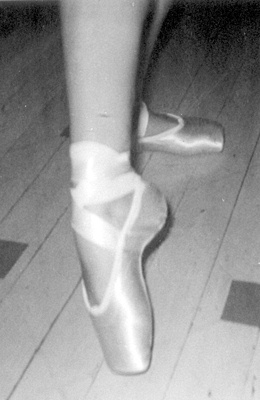 © Amelia B., Philadelphia,PA