Pensacola and First Times
May 9, 2012
I want to move
to Pensacola, because
I have never been before.

I have also never been
In love, but I
Would bring you with me
To the shore.

In the water I would spend
My days learning to be a mermaid
With bright blue scales and seaweed hair
Who comes to shore only for peanut butter
Sandwiches and banana slices.

I will lay my wet tangles
In your lap when I am
Tired of pretending
I can seduce fish and
Other swimmers. You'll pretend
Not to notice the wet spots on your knees.

I think I would like
The Pensacola sunset
And conversing with the stars
While you fall asleep, your arm
Crooked so carelessly under me.
You'll move it when I am asleep.

But you probably don't care
About what stars have to whisper
Or that mermaids think they
Are ugly and hate bologna and nets
Or that I really want to
See Pensacola and be
In love with you.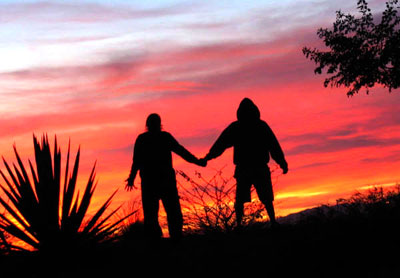 © Rosanna S., Phoenix, AZ