I Don't Want to Go Home
April 16, 2012
I don't want to go home.
Why should I return if I'm not wanted?
Wasn't wanted 16 years ago
Not wanted now.
Never wanted.
I'm walking barefoot down the darkened road
My arms wrapped across my chest trying my best to hold myself to hold myself together
Or else…
I'll fall apart.

I'm walking just to walk
All because I don't want to go home
I might just go and spend the night swinging on the swing set
The one on the Elementary school playground that's two miles from here.
No one will come looking for me
Why would they bother if they once cursed my very existence?

One foot in front of the other down this dark formidable path
All because I don't want to go home
I don't want to go home.
I don't want to go home.

A flash of bright light and I remember everything vividly
My mom scolds,
I yell,
She yells,
I walk away,
She yanks me by the arm.
I slap her.
She says, "You b****."
Next thing I remember is the front door slamming behind me.
We both said horrible things we shouldn't have said but did anyway.
But really?
B****…
A mother who really cares.

A car horn blares through the night
And brakes scream in protest
And I'm met face to face with a 2009 Honda Accord
In a moment of shock, surprise, and wonder
I take all my words back
And I'm sorry for what I had said
Because words said in anger are never words from the heart
In that moment
It was first time in many months that
I wanted to go home.

My eyes slam shut as the car speeds forward to meet me
But nothing happens
"Miss, you alright? What are you doing walking around that this hour?" shouts the man from the car.
"Sorry, sir. I'm headed on my way home."
And so I did.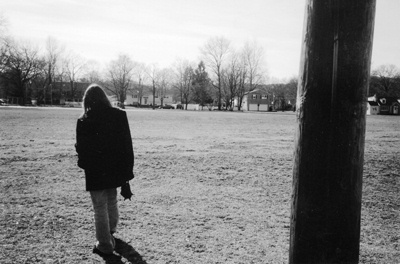 © Rosalie P., Pompton Plains, NJ