spring
May 9, 2012
I put my hands on her and
feel her move beneath me.
Press my face close.
Her skin is rough because she's been working
too hard, her breathing staggered and
cold. I can feel her dying.
I can feel her living.
I can feel her feeling, underneath me she learns
to change and change and change.
I love her for her roaring rages and the
way she ignores me for ages and ages. I love her
steady fingertips featherlight caresses when I'm
sleeping with her, her modest
fingers curled around herself.
She sighs and I can smell the endless
salt and life on her breath as the moon
calls it back.

It is spring and
I am in love with the
Earth.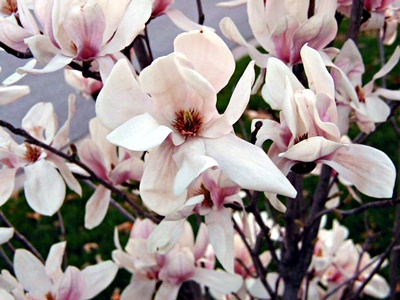 © Brad H., Lemont, IL