My Soul
May 9, 2012
Is this mic on?
Funny, I feel my lips moving.
But are the words really coming out?
Can you really hear me?

Or are you swimming in your own selfishness,
Your ears under the waters of stubbornness?
Or maybe you're climbing the peak of self-righteousness
That could be it, judging by the nose held just so.

Maybe I should shout…
"Hey! I'm throwing you my soul here!"
The least you could do is catch it.
Don't let my soul hit the floor
Like an unwanted pair of jeans.

I watch
As my soul smacks you in the face
Your hands unmoving to receive it.
Receive me.

I watch my soul

Plummet

To the floor

And shatter.




You didn't realize a soul was that fragile.
How could you, seeing as you don't seem to have one?
It's funny how you tried picking up the pieces.
Thinking you could put me back together.

But it's too late.
I'm broken.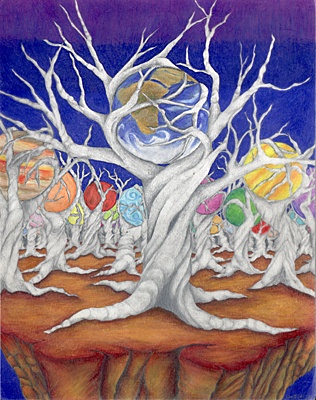 © Sara P., Lake Mary, FL