Forest Oblivion
May 8, 2012
Leafy silhouettes by your feet on last years dead,
Dancing on the polished rock - forgotten by time.
Now a lone bird sings a sad melody,
Just a year before, it sang with another.

We danced through the forest,
Blissful in the crisp autumn air.
The forest surrounded us as we swam,
and breathed in the intoxicating fragrance of secrecy.

Now the forest slinks back as I sit on our bench,
Without you I'm not accepted.
Not as a dreamer, lover, or friend.
But I am when I come back to you, in Forest Oblivion.

I know you are here beside me,
I can feel you heat and and breath on my skin,
We will live, love, laugh, but never die.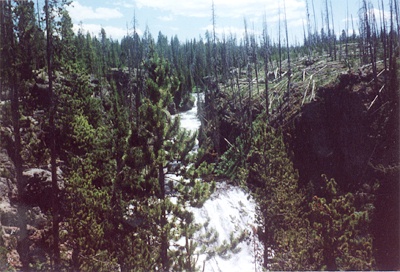 © Josh W., Peoria, AZ