sunshine girl
May 8, 2012
The sunshine girl
Safe as a child never let out of sight
Bright as the morning light
As petite as the tiny rain drops on a leaf

And yet she cries, her soul weeps.

She was mean to some
And those some still loved her endlessly
She had the life , she had friends
She had the best time and yet like in the dark the road had a bend.

Things were great , she loved to laugh
So she did, oh the genius bluff!
She loved the good times
Hoping for them to hide her souls crimes.

she was sweet and life loved her
that's what the others thought about her.
But that thing changed one day when she was found missing
Next day found dead, by a rope hanging

Everybody cried and the shock remained like a frozen picture
About that sunshine girl
Who died with her secret
Never to be told.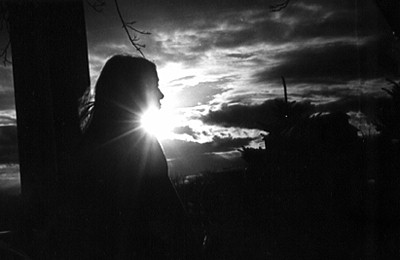 © Elizabeth G., Marblehead, MA