From Heaven to Earth, to Hell, and for all.
May 8, 2012
Cars speeding by,
airplanes flying high;
trains chugging along
to an outdated song;
In the city with the buildings,
sleeping under heaving ceilings;
a bag stuffed full of her life,
from the love she once knew to her endless strife;

She takes the bus into downtown Dallas,
where she plans to follow a worn-out atlas,
to a club filled with careless souls,
dancing and twirling upon torn soles;

Feet so sore and heart deflated,
she does what she once hated;
her bare feet slide across dirty marble,
and the people stop to stare and to marvel;

The lights flash upon her face,
and her heart begins to race;
the speed is working long and fast,
making her stomp harder to glide away from the past;
while the stress falls from her body in sweaty puddles,
and her teeth grind in time with the beating struggles;
the pace is quickened and she loses her mind,
uncaring of the people or the ticking time;
until she slows and stares at the bass,
snaking up to fasten the pace;
speaking a song so sad and yet true,
her face a shade of forlorn blue;

The lights dim and she takes her bag,
to trudge herself back to a lonely old lad,
where she works and she slaves,
until the end of her days.

But she has one reason for living, this she well knows;
to dance for the weak and to fight off her foes,
to fall and to weep, under ear-shattering calls,
from Heaven to Earth, to Hell, and for all.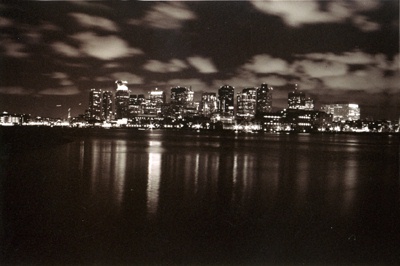 © Hoang P., Rochester, NY