A Passion With Hooves
May 8, 2012
The clomp-clomp of hooves on dirt
It fills me with excitement but also calms.

Brown fur glistens in the sunlight,
Slick muscles shimmer,
all moving in unison.

I steal a glance into dark brown eyes
full of innocence and trust.

I lay my hand on the soft white forehead
and let my hand flow to the soft pink nose.

He sniffs me curiously,

My horse.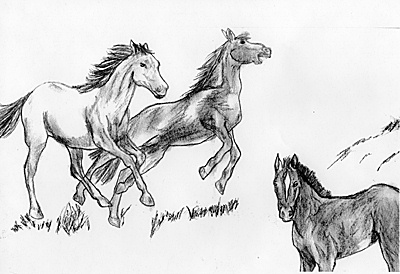 © Ali A., Eau Claire, WI