Ambitions
May 8, 2012
I was reflecting on my life tonight,
so I sat down and started to write.
These are my ambitions in words,
and I didn't have to be told by three little birds.

I didn't grow up in the ghetto,
but I didn't grow up in a flowery meadow.
I grew up in Maine,
but that doesn't mean I didn't feel any pain.
Around here people still carry knives,
but they don't use them to take lives.
They're used to skin a deer or gut a fish,
not to hate, discriminate, or punish.
Growing up I was always fed;
usually it was more than a slice of bread.
As a child my life was pretty easy goin';
I'm not going to walk around pretending that it aint showin'.
As a kid I didn't see killing in the streets,
but that doesn't mean I can't put these rhymes to beats.
As I've grown older; I've started to look over my shoulder.
As I opened my eyes, I realized;
people are taking for granted the time they're given,
'cause I see a lot people dying but not many people livin'.

These rhymes aren't coming from the hood;
they're coming from the heart.
My life has been going so good;
I'm off to a good start.
I understand everything comes with a price;
nothing in this life is given.
Sometimes you just gotta' roll the dice,
and that's the way I'm livin'.
We've all heard the expression "time flies"'
and sometime soon you and I will die.
When the Grim Reaper takes me by the hand;
I'll look him in the eye and take death like a man.
I'm gonna' tell you a secret;
as if you couldn't tell,
I'm not perfect I might end up in he**.
While my body is headed down in fire;
I won't retire with a frown.
I'll meet the Devil with a smile,
knowing that I went out in style.
Lining life to the limit with no regrets,
and when I pass I'll owe no debts.
Death always seems to come too fast,
that's why I'm living every second like it's my last.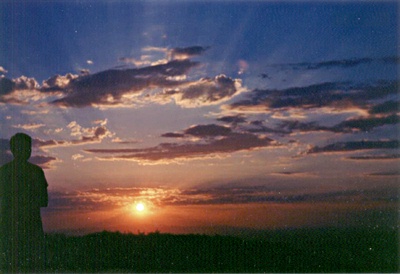 © Jovee B., Dededo, Guam