Just a Fairytale
May 8, 2012
The pain i feel inside is more than one can bear.
I toss in turn in the middle of the night,
Hoping no one can hear.
I worry about your safety.
Wondering if you'll ever come back.
But the looks, beauty and self-respect,
Are few of the many things i lack.
Every day we walk by each other,
No look, no smile, and no fear.
Just the sad girl who once was something,
But now is nothing near.
She stands alone as one and one alone.
But you don't seem to care as you have moved on.
And yet i still stand alone.
You were a coward.
Listening to your friends instead of your heart.
But you see... you're the one hurting.
I myself have moved on to another.
Someone who loves me for me.
They don't need their friend's opinion.
Because he knows im all that matters.
He holds me when im cold, or scared.
He's there when im upset.
He doesn't run when i need him most.
He's himself. He doesn't change around me for others.
And he makes up his own mind.
Why couldn't you have been that way?
Oh yes. I remember.
Cause you're a popular.
You have to live up to everyone else's expectations and seem perfect.
But guess what, you're not.
No one is.
You and your little friends can make fun of me.
Hate me, not like me.
Whatever you want.
Cause you know what.
I know im a good person.
I know im special and kind and caring.
I myself am loved.
And you are fake.
Always was,
Always will be.
You were my fairytale.
But that's the thing.
They aren't real.
And neither are you.
You're just another guy in this world.
One that i couldn't care for.
So with that, i hope you have a nice life.
Because i now know i don't need you to feel complete.
I have a life of my own.. And you know it's pretty d*** perfect.
The pain is no more. It was a flaming fire waiting to come out. But now i have released the pain. I am complete. You were just a fairytale. He is reality...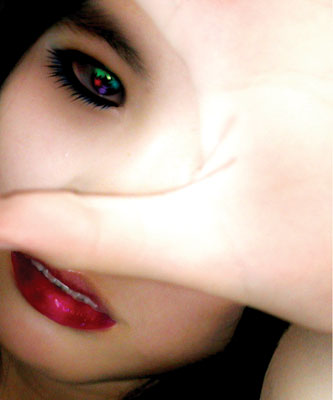 © Victoria W., Arcadia, CA