revolution
May 8, 2012
sometimes i wonder
what would happen
if you didn't have to
put a gender on a baby,
pink baby girls
blue baby boys.
pink is weak and cute and gentle
and blue is rough and tumble and fight.
but what about me?
what about the boy
who grows up
in pink with gravel-streaked knees
and knows inside
that this body
this gender
is wrong wrong wrong
but doesn't know how to say it?
what about the years
of depression i spent,
about the times
i pressed a blade to my skin
in hopes for a desperate escape?
is that fair?
who decided that
it's okay to give little brand new babies
who still smile and believe in love
and have their whole futures ahead of them
a gender that might provide them with
pain and loneliness and isolation?
sure,
gender works just fine for some people,
but what about me,
what about those of us
left behind in the cracks of
the gender binary?
who cares about us?
who notices us?
how are things ever gonna change
if we can't unite?
boys, girls, and others,
join in the fight!
cause your trans brothers and sisters
are more like you than you think
so take a stand,
grab my hand
and we can make
a whole new world
where being "other" isn't bad
and LGB can stand with S,
where trans and cis are equal...
i think that world can be had.
so raise your voice,
make a fight,
don't let yourself sink.
no one but you can cause your silence,
so end it here and now.
we youth can start a revolution,
and i think we all know how.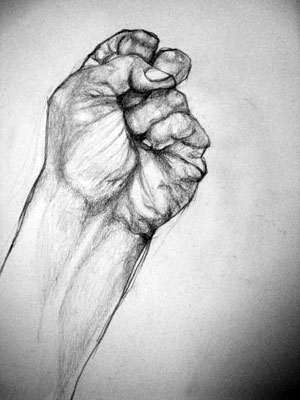 © Victoria S., Vashon, WA