Dream girl
May 2, 2012
Her beauty shines in the darkest places,
With her eyes as blue as the ocean sea,
Her attractiveness is noticed from everyone's faces,
But no one could cherish it as much as me,
There are no words to describe the way she makes me feel,
I have to pinch myself to make sure I'm not dreaming,
Because her beauty in person is just so unreal
She drives me wild and got me screaming.
The chances of me dating this girl are zero to none
Because I see her on T.V more than I do in real life
But I write this sonnet to have some fun
Hopefully you can read it and maybe give it a try.
Beautiful superstar you have got me hooked like other
And I am falling for you like the leafs are changing colors.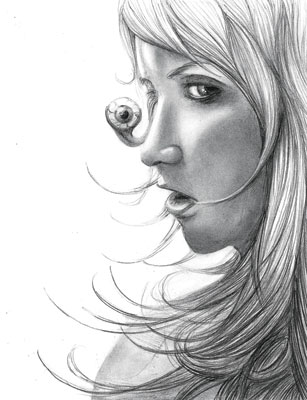 © Jessica P., Bethel Park, PA