The Hangman's Tree II
May 7, 2012
I look down at the limp body dangling from the tree,
I look with a sick feeling knowing that it's me,
The crowd cheers,
My baby cries her tears,
And the murderer grins,
Knowing he's escaped the tree once again.

"Justice will be served here tonight!" his words still ring,
His words tainted with the lies he brings,
There will be no justice,
There will be no closure,
Until God roars in his thunder.

I begin to drift away,
Into the never-ending day,
Fallen prey to the deceiver,
Struck down by the mocking timber,
In God's land I shall now reside.

A weeping cloud rolls by,
A growing storm, for this is mine,
I will bring justice,
I will bring closure,
Let God roar in my thunder.

The storm blows in with a fury,
The murderer tries to scurry,
To the tree he hides for protection,
But it's tired of his deception,
With a bright flash, lightning hits,
The murderer is struck down,
Triumphant roars of thunder shake the ground,
Another flash filled with pure hate,
And I sealed the Hangman's Tree's fate.

As the storm clears,
A blazing rubble remains of what was once the feared,
I brought justice,
I brought closure,
I brought God's roaring thunder.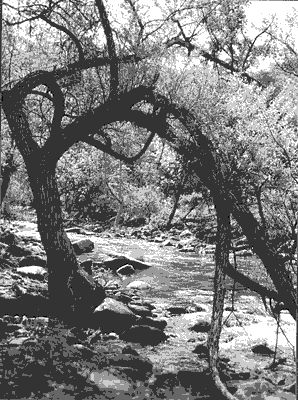 © Eddie S., Elverson, PA