Where I Am From
May 7, 2012
I am from the warm summer air, filled with shrieks of laughter. The empty lot we would play in, the forts we would build to protect us from danger. The mystery games we would play in our old, dirty tree house, the click, click, click of our scooters rushing down the sidewalk to the park, the parties I shared with my best friend, and the neighborhood games we would all play in the warm summer night.


I am from the dark, cold room where the news hit me like a ball to a bat, that my uncle had died. The salt filled tears that brimmed my eyes as I watched my dog being taken away, and my dad's whole side of the family gathering for my grandfather's funeral.


I am from the big, salty waves that slam onto the hot, golden sand and the blue-green snakes that grab at our feet as we jump away, the sand castle contests, the seagulls that will steal our food, the late nights we stayed up gossiping, and the sweet salt water taffy we chewed all day long.


I am from the old cabins all around the camp, the circle we form before every meal, the freezing lake we dare each other to jump into, the swim from island to island. The cabins barely lit late at night as we plan our next evil attack, and the crackling fire we sit around to warm our hands on our last night, the tears we share as we say our final goodbyes to our friends and cabin mates.


I am from the teddy bear I would hug every night before I fell asleep, the iPod I would cram into my ears to block out the rest of the world, the old, tattered, book, The Giving Tree that my mom would read to me over and over on my request.


I am from the exciting Christmas morning when I would wake up hours before the rest of the house and try to figure out what was in the magically
wrapped boxes with my name on them, the Thanksgiving dinners where we would stuff our faces full of delicious turkey, the final BOOM! Of our fireworks as we watch the colorful sparks fly.


I am from the long hikes up the mountains to the lakes, the freezing water, the dares to jump in, the never ending games of tag, and the laugh attacks in the tents.


I am from the bonds of friendship that will last forever. The sleepovers that send us laughing until the end of time. The tears we shared, the giggles of gossip, and the pranks we played.
I am from friendship.
I am from family.
I am from me.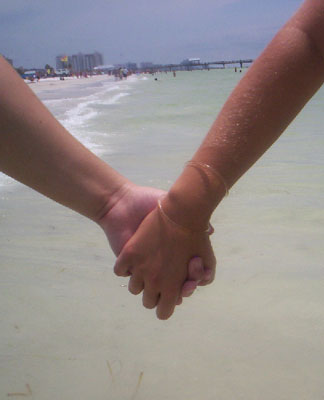 © Belinda H., Palm Harbor, FL