Inevitable Death
May 7, 2012
"Daddy could we go out to dinner?" I ask.
"No money." He replies.
"Dad could you come watch a movie?" I inquire.
"No time." He replies.
"Want to come smoke a cigarette with me?" SHE asks.
"Sure darling." He replies.
And they walk to the porch and stand there,
Talking
And smoking
And having a fine time.
What is it about his new wife I will never know.
What it is about a cigarette that is more appealing than me
I will never understand.
But he always seems to find time for that.
To emulate in his detestable,
Disgusting,
Destructive habit.
Plenty of time for breeding his inevitable death.
Why he continues through my constant pleading
I do not know.
"Daddy could you answer me?" I ask.
"…" And I get no reply.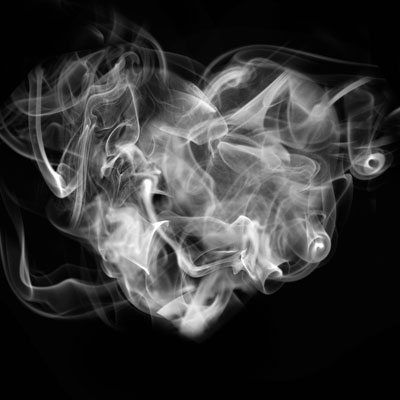 © Olivia E., Alto, MI