Remembering Creme
May 7, 2012
Bounding across the room
With an apple slice the size of her head
So comical and cute
That we urged her to do it again.

Hiding inside of furniture for hours
So small and well concealed
That sometimes all we could do
Was wait for her to show herself.

Scampering around
Inside the Christmas tree
Knocking down ornaments
And sometimes finding a path
Through the branches and needles
To the star on top.

Squinting in the sunshine
On the occasional outdoor adventure
Sniffing the sweet flowers,
Digging in the cool dirt,
Listening to the singing birds.

Falling into disrepair
Over winter break
Thrashing around at the bottom of her cage
For reasons we didn't know
Tears streaming down my face
As I watched her.

Finally she let go
After a fight she could not win
She battled death so long
And will be remembered for it.

And even though I've lost her forever
I know her pain has ceased
Creme has found her way
to a better place.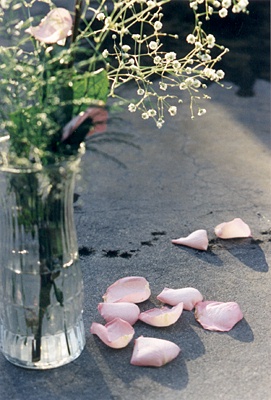 © Mary Amor, Fullerton, CA