Blossom Meadow
May 7, 2012
A beautiful sight indeed,
they're blossoming and glowing
over every pelted leave;
decorating like assortments on Christmas Eve.
If you spare it one glance,
be fair and take another look.
They're turning their little heads
and glancing our way,
waiting for us to take the lead
and dance away with the sugar plums
white lilies, roses, and daisies.
Our eyes alighting in glee;
as we're fluttering in the lilac scented breeze.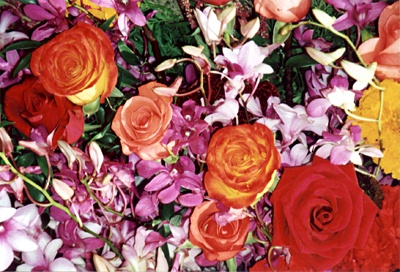 © Stacy L.,New City, NY