Yellow is My Summer
May 4, 2012
Yellow is drinking lemonade
in the bright summer sun
on the trampoline in the country.

Swinging your feet,
laughing at your little brother as he watches the fireworks with such wonder.

You jump down and you take his hand,
You shout to your grandma that you're going to the garden.
Immediately everyone follows.

You grin as you bite into a
big,
ripe,
juicy,
tomato.
The juice runs down your chin and arm as you run away from your sister as she aims a pea pod at you.

Your siblings run after you and you sit down at the swings,
laughing at each other.

Yellow is the feeling of summer rushing through you.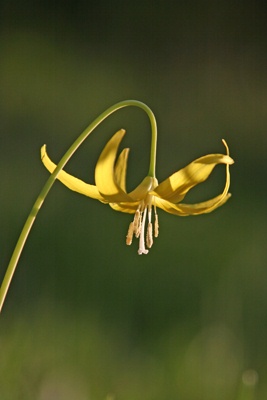 © Lucas N., Plains, MT